Taco Bell said last week that its greater than 6,000 U.S. locations would stop using eggs laid by captive hens by Jan. 1, 2017, years in advance of the target dates set by its bigger rivals. 
Aren't we…like…YEARS upon YEARS overdue on this?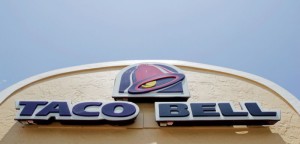 The news came after further stress on Taco Bell to get rid of fabricated components, to resource from more humane sources and also to match Chick-fil-A, McDonald's Corp, Subway and other competitors' commitments to sourcing meat with less antibiotics. 
(Possible new book in the works regarding antibiotics…the foundation of so much of what I've done…and how gut health could be "THE" key to successful fat loss.  More info pending in 2016).
McDonald's claimed in September its 16,000 U.S. as well as Canadian dining establishments would switch to cage-free eggs within a decade.
Micky Craps (as I affectionately call them) uses 2 billion eggs every year in the US, where it controls the breakfast menu in fast food. Experts approximate that breakfast accounts for around 25 percent of McDonald's sales as well as about 40 percent of profit.
Taco Bell, which recently said that breakfast accounted for 6 percent of the chain's sales mix, makes use of 13 million eggs each year.
Booger King, (term of endearment), has dedicated to going one hundred percent cage-free for its eggs by 2017. 
Which begs the question…"Why not just do it NOW?!?"

Dunkin' Donuts in March stated that 10 percent of all eggs sourced for its breakfast sandwiches in the US would be from cage-free hens by the end of 2016.
Starbucks Corp and Panera Bread Co each have stated they would make the change to cage-free eggs by 2020.
Taco Bell additionally repeated that it would remove synthetic flavors as well as colors, added trans fat, high fructose corn syrup, as well as palm oil from its core food selection items by the start of 2016. 
In short: Fast food restaurants SUCK.