Forskolin Review and Free Sample

     Coleus forskohlii is becoming a popular and natural way to enhance weight and fat loss efforts, especially with the standardized extracts now available enabling us to take advantage of the plants most powerful fat metabolism boosting effects.  I was being asked to do a review on this for several months now, so the video was long overdue:

     Too many people are having success with it for it to be ignored.  One of the greatest benefits from my perspective is the already long-term use of the plant for various medicinal purposes such as heart disorders and high blood pressure, proving out not only it's safety, but it's positive and helpful effects in a variety of areas.
HOW IT WORKS
     Forskolin acts by activating the enzyme adenylate cyclase, which results in increased cyclic adenosine monophosphate (cAMP) in cells.  Cyclic AMP belongs to a class of substances known as "second messengers" and is one of the most important cell-regulating compounds.  Scientists at the Penn State University College of Medicine found that many obese people have lower than normal cAMP production, so these folks may be able to capitalize on forskolin's effects. 
Activating cAMP for Fat Loss
     Among its many roles, cAMP activates numerous other enzymes involved in diverse cellular functions.  Hormones and neurotransmitters also activate adenylate cyclase, but Forskolin appears to be able to activate adenylate cyclase by itself.  Thus, Forskolin can increase cyclic AMP without the assistance of hormones or neurotransmitters.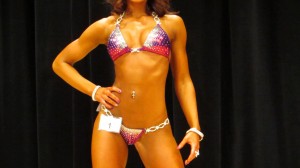 My Rating: 4 out of 5 Stars
     I personally feel this supplement is a far superior option to the many prescriptions now offered, and I trust the facility this specific supplement is produced in.  I am in general a fan of plants and their extracts for medicinal, health-enhancing, or other positive effects when used responsibly.  For me, I am cycling most of my supplements, with the exception of a core few that I take almost daily, in an effort to assist my body with its demands in optimal performance.  You can learn about those as well in my programs.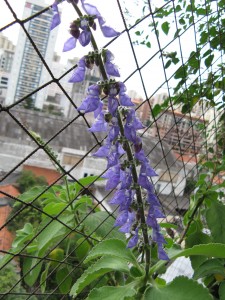 Having been online with my programs since early 2008, I am happy to bring to my subscriber base any supplements that can assert a degree of effectiveness and a high degree of safety, along with results that I can witness personally.  I always encourage everyone to check out my story and lifestyle in my two programs, FacelessFatloss.com and Over40andRipped.com, and consider my approach to health and wellness.

     As always, consult with your doctor before trying anything new.  Like many supplements, this particular one can have interactions with other prescription drugs.

     For lots more info on this specific extract, serving size and usage, along with more details about the studies involved, the ingredients used, and the results people are reporting, click on the link below, and look for the studies links or similar on the page it takes you to.  There is some great information contained there going into more detail on what/how the supplement works for people.

Please Note Sample Offer:
     Right now, this is a low-or-NO-cost offer.  Take advantage of it immediately.  As mentioned in my video, I'm not a big fan of the site's design itself (it's a bit too colorful and loud for my tastes, lol), but the product and offer itself is superior to any others on the market currently.  I always find my audience the best deals I possibly can, with the highest quality products I can find.  The product below contains both the strength and dose I like to see for best results, and the company is well established in providing a high quality supplement.
     It is also the only place where this product is available; this specific formula is not available in stores. 
Click on the link below:
Get the tight body you've been wanting with this free trial bottle of Forskolin! Click Here!
…And for an additional Forskolin product offer, click HERE…pick and choose either, or try both!